chomel

June 1st

Female

KL

~the lady named chomel~
~a true Gemini~
~seeking the meaning of life, in this wonderful world~
~just feel it!~







living the wonderful life

---





current happening

---

living and enjoying my life!
treasuring my friends, old and new
interest: new beginning, turning around, turning the leave ;p
songs...Michael Buble, Jason Mraz, John Legend, Kate Havnevik, Whitney Houston
song of the month: 'Everlasting Love' Jamie Cullum, 'A Love that will Last' Renee Olstead, 'I Just Can't Stop Loving You' Michael Jackson, 'You Give Me Something' James Morrinson, 'Head Over Feet' Alanis Morrisette
books...Marian Keyes' series, looking for: and 'Merasakan Kehadiran Tuhan' by Dr. Yusuf Qardhawi
movies...fave recently watched: socialnetwork, the tourist, hantu kak limah balik kampung, planning to watch: Pirates of the Carribean the 4th installment, harry potter, transformer,






something about me...


chomel's lurves

---

flower…rose
color…green and purple
books…fiction, chick-flick, self-improvement, political, practically any subject under the sun that can interest me
time of day…dawn
past time doing…reading, singing, communicate, writing, day-dreaming, twittering, bit facebooking, listening to music, surfing the net
stuff...cute things, soft throw pillow, nice duvet/comforter
tv... my no1 fave is GREY's ANATOMY, i'm a die-hard fan! seriously!, other includes globetrekker @travel&adventurechannel, csi @axn, theapprentice, friends, less than perfect @starworld
all time fave movies...bridget jones' diary, disney&pixar's movies (shark tale, monster's inc, finding nemo, etc), romantic comedy, kuch kuch hota hai, the negotiator, james bond's series with pierce brosnan

animal...cats
people...babies, sincere person, cheerful and talkative buddy

chomel's desire

---

to be successful in life and career... being inspired and inspiring others!
career...i want some dynamic career that give me space to be myself
entertainment...fiction novels, DVDs, movies
vacation...ehmmm... somehwere tranquil and peaceful
world...the elimination of all kinds of weapon that can harm human, and for all human not to over work. we are way too abandoning others in our life.
task@responsibility...organize an event, like engineering show. i love organizing event.
contribution...i want to inspire people to not afraid to be what they really want to be!
top-most dream...to live my life to the fullest! giving and receiving from people around me, especially those i love most, my family n my buddies

chomel's well known

---

my mood swings...
outspoken
witty
procrastinator (i have to get rid of this bad, bad habit... sooon)
good motivator
like to deal with new things
easily bored
knowing what i want in my life, and have the nerve to work for it, no matter what other people is saying

i'm feeling...

---

happy and blessed... excited to achieve my own milestones

chomel's to do

---

re-invent
develop myself to be calmer, and to be able to work under pressure with calm n collected manner (sound idealistic huh??)
to happily be me!

been blogging since
august 9th, 2004

---

this is the place to pour out my feelings...
this is the place i share my thots...
this is the place i let others know how wonderful life is :)

blogroll/following the page of:

---

Mai (her daily life in japan) REM (the naked climatologist) Anilnetto (journalism from the heart) Nose4News (the truth is out there) The Onion (it's THE Onion, nuff said)

chomel's entries

---

coping with life
something to share... (get more tazkirah and good article in www.hanan.com.my komuniti untuk muslimah sahaja ;) )
my life is a BIG roller coaster ride (exit med checkup at Twin Tower Med ctr, and stay in crown plaza)
some people just don't know what they are talking about (hate being judged without justified judgement!)
it's 1.15AM and i've just finish my log here in ofc.. aaaa (i worked, in the field, 13 and a half hour straight, not even a wee wee break!)
ler lawak (another eve in the ofc, n chicken tikka, the only protein source while i'm in scotland, indian's food)
lapaaaar
Easter Holiday... but man, i'm working my a** off (and first encounter of daylight saving, eheheh zuhur awal ek ari ni zaza?)
not ABERDEEN dear, it's LIVINGSTON (my journey, wrong airport, first time ever step in a EUROPIAN country, and gotta dare myself to survive finding ways to the destination)
Transit in Amsterdam... (my flight, KL-bangkok-amsterdam-aberdeen, listening to KRU's song via my laptop in amsterdam airport, chilling out on the plane)
alhamdullillah... (passed the entrance exam, after releasing my stress in brunei, love spending time my lovey in tutong, n BSB, playing football, menyamal... ahaks)
Salam Aidilfitri~Eidul Fitr Mubarak (and slb interview in MIRI, first time ever board a plane, yippee! all by myself!)
things won't jump-started by themselves... (tending the side yard, and about forwarded email, should we trust 'em blindly?)
about saturday and about sunday... (coping with -'ve nagging mother, denise austin's aerobic VCD ruined, uhuks)
i am so sad... (whom to turn to, when even your family would not want to understand and support you?)
where am i heading to? (FIRST ENTRY!)

through a gemini's eyes, by a gemini's thot
Friday, July 13, 2012
a week in perth.. hatiku melekap di sini..
salam..
been here in Perth, OZ, since last Sunday. it's winter currently.. brrr.. no snow.. still cold especially mlm.
i'm lucky as i got an official 'chaperon' ekeheheh actually a colleague of mine, dia dah duk kat perth over 4 years, so this guy, malaysian guy, yg dok bawak i merayap nightly, except for mlm arrival, n monday nite, merata2 ceruk Perth.
p lepak kat locale's spot instead of touristy places. man.. he brought me to this killer little ceasar's pizzeriain leederville. superb eskimo joe's.. dessert pizza, and seafood pizza!
the night before we went to charcoal chicken in northbridge.. yummy briyani! mmg sedap giller nasi briyani dia.
then semlm p this one mom&pop's place for chilis mussels.. man... mmg sinsing lengan trenchcoat lar dok layan. kat victoria park.. come on.. p lar.. seriously best chilli mussels in Perth.. no kidding! look at this pix.. (pst.. killer freshly made garlic bread too.. forgo ur diet girls.. take that carb.. worth it!)
(alamak.. ada problem upload gambar lak.. hmm nanti lar..)
tonight.. we went for malaysian restaurant.. Insan, kat city.. very near to david jones, woolworths, target.. that area lar. ghupa2nya his gang sedang menanti. dia dah plan nak jumpa dorg.. tapi sebab i dah terbalik lambat n tumpang dia, sepatutnya i turun kat rydges, but he said tak lapar ke.. so tag along la.. eheh fun company. ada yg with wifey n kids, ada yg come with kid only, ada yg dtg sorg2 bini tinggal umah.. colleague i ni jer yg single dad, tapi anak kat kl. tgk2 owner tu cakap dorg belanja.. ya Allah.. they're all nice & fun folks to hang out with :) moga bertambah murah lah rezeki dorg.
okay esok itinerary dari pagi kul 8am sampai petang.. dia kena rush sebab amik flight kul 1.25am sunday, whilst mine at 4.25pm, so ahad i'm on my own.. harbour town. esok kitorg nak cover caversham, whiteman market, freemantle. yay!
and seriously i'm so in love with perth.. nightly after dinner.. my colleague ni bawak p tour other places, such as king's park.. fresh.. fresh air everywhere.. langit cerah giler!
yesterday nite.. cik kak ni siap terbaring tepi swan's river dok hitung bintang! mmg rasa tak nak balik lar! ehehe
ok lar.. sebab takleh nak upload gambar.. sampai sini dulu lar.. kalo boleh upload later on.. nanti sambung.. if not.. until next trip :D
Posted at 11:44 pm by
chomel
Permalink
Friday, May 25, 2012
more to come.. just wanna share some pix. 2nd and last nite at Mulia Hotel.. man.. i was so busy from Monday, for the technical clarification.. submission on wednesday, flying to jakarta right after the deadline.. practically running and so anxious on my feet since then.. and tonight.. i'm so in need of good massage.. omo...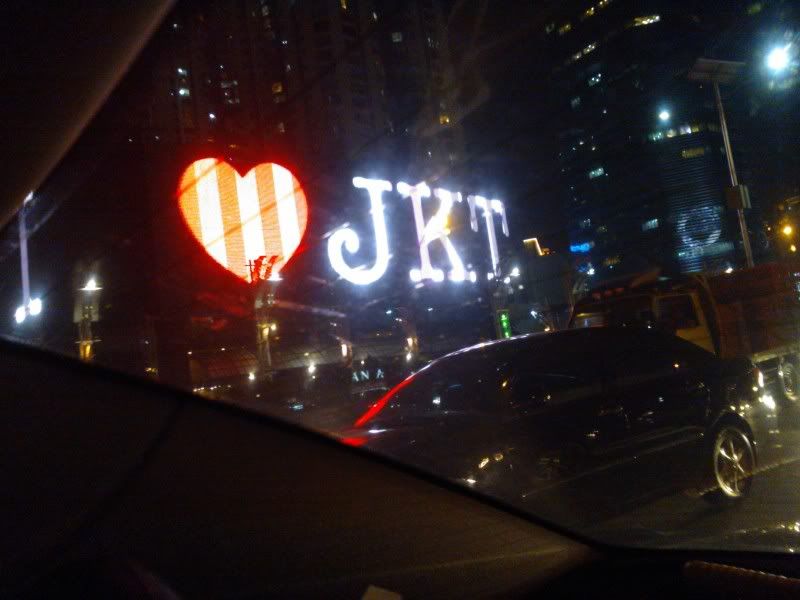 Posted at 05:11 am by
chomel
Permalink
Friday, March 30, 2012
what do you think i would do...
"At This Moment"

What did you think,
I would do at this moment,
When you're standing before me,
With tears in your eyes
Tryin to tell me that you
Found you another
And you just don't love me no more

And what did you think,
I would say at this moment,
When I'm faced with the knowledge,
That you just don't love me ?
Did you think I would curse you,
Or say things to hurt you,
Cause you just don't love me no more..

Did you think I could hate you
Or raise my hands to you
Oh come on you know me too well!
How could I hurt you
When darling I love you
And you know, I would never hurt you..

What do you think
I would give at this moment
If you just stay I'd subtract twenty years from my life
I'd fall down on my knees,
I kiss the ground that you walk on
If I could just hold you again

I'd fall down on my knees
Kiss the ground that you walk on baby
If I could just hold you
If I could just hold you
I would fall down, down on my knees
Oh God, please
Let me hold you, let me hold you
Again...

I'm gonna miss you, girl
I'm gonna miss you, girl

I can see the tears in your eyes, baby

I'm down, you know, I'm down on my knees

What do you think I would do, babe
Posted at 06:38 pm by
chomel
Permalink
Thursday, February 16, 2012
winter in Oslo: kul - ams - osl Feb 2012
3rd business trip in 10 months working with current company. and this time i'm sent to cold, cold oslo! first day sampai, 11th Feb it's about -9degC.
it's cold! today is the 4th day. last 2 evenings we have dinner together with peeps from corporate. nice seafood both nite. tonite teh girls, from KL, Perth n Houston, we wandered around Oslo, taking pix, and have nice dinner in an oriental place.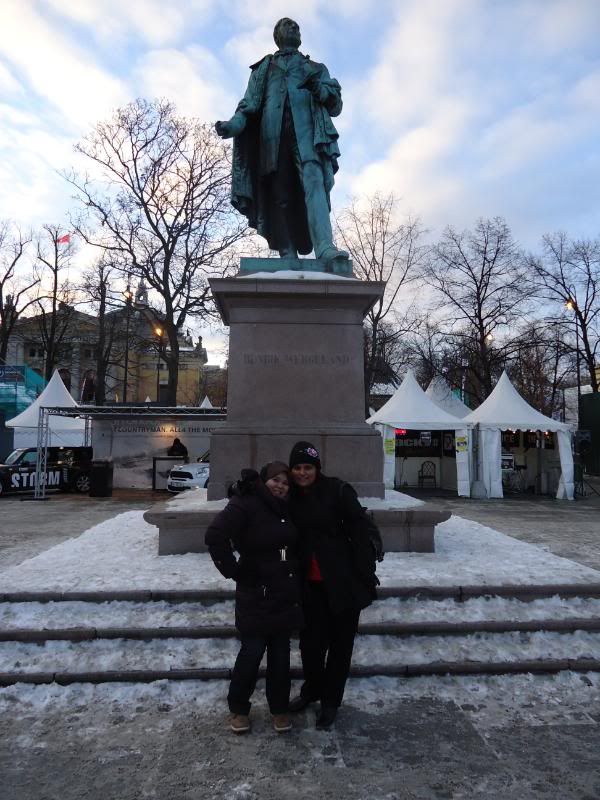 Posted at 02:52 am by
chomel
Permalink
Saturday, October 29, 2011
lama tak update. busy tak hingat october ni. suma cam zombie kat office tu.
anyway, mlm ni 3rd nite in Hanoi, 1st nite dinenr kat Director innovation Norway, nice food, lotsa vegetarian food. kat Hanoi ni majoriti food dia letak ba-alif-ba-ya. kena extremely careful. then viatnemese ni tak reti sgt sal vegetarian food ni
2nd nite layan nasi goreng seafood room service. lucky stay kat Fortuna Hotel (singaporean hotel), with very good rate. 4 stars hotel, but with that rate, we got executive lounge treatment, check in check out spesel, dgn capitol lounge nyer. okaylar dok pening2 pusing area Dang Ha street ni, yg dekat dgn Vietnam VEFAC ni, at least dok lapar p lepak kat lounge layan fruit juice, finger foods, coklat n yogurt.. hahaha
3rd nite. tghhari tak lunch. aiyoo maa.. depa kasi pizza.. chicken pizza... so kitorg ni dok layan kacang n kerepek dari pagi ke ptg. lucky lar breakfast i amik egg gak. so ptg tadi, dgn rombongan delegate dari Malaysia fm other companies, jadi kamcing sebab jumpa kat booth memasing kat vefac tu, kitorg serbu Nisa Restaurant, (32 Hang Tre pronounces as Hang Tier) senang citer kat Hanoi ni, nak p mana2 tulis terang2 alamat tu then tunjuk kat cab driver. (lagi satu sebab kamcing; dok nampak dari jauh yg pakai tudung, ada lar 2 org minah cun ni yg pakai tudung dari KL, 3 dari indon, tak rapat sgt, then ada sorg visitor dari KL)
satu citer sal cab driver, yg leh nak di harap skit, hanoi cab, mailinh, vida cab, kalo tak salah. yg tak cab driver tak pakai uniform tu, walopun mmg rupa cab ala2 hanoi cab gak.. jgn lar naik. kena cab meter tampered jenuh lah keluar millions of dongs.
haa one more thing in Hanoi (i think maybe in Ho Chi Minh as well kot) depa ni on the road, manjang honking. don't take this as offensive. honking is as an alert for them.
tang sampai simpang jer.. tak kira motor dari simpang mana depa leh berselirat lalu celah each other. but yg berjalan kaki, leh selamba kodok cross the junction/road tak kira lar dgn keta n motor berterabur crossing across, those will elak jugak yg pejalan kaki yg tgh melintas tu. paling cool i tgk sorg minah dgn short skirt, leh benti tgh2 crossroad tu about couple of second to text sth on her mobile. oh my!
then satu lagi.. scooter n vespa. this is consider as sign of status gak lar ni. mahai gak vespa kat sini. kalo yg kerja biasa2 leh nampak depa naik honda/yamaha motor biasa. yg cam executive skit, esp the ladies depa bawak vespa. siap heels yg 3 - 4inches tu.
in another word; this is a nice experience for me. always love to travel and see people and their countries :) sayangnyer tak sempat sgt nak lepak lelama.
anyway, mlm ni nak google up bit on water puppet theater. mlm esok kalo sempat nak p tgk.
Posted at 01:31 am by
chomel
Permalink
Monday, September 12, 2011
memories come flooding in...
Posted at 01:07 pm by
chomel
Permalink
Friday, June 24, 2011
the new beginning... new chapter
salam all...
yesterday was the last day in TV company. after 5 years. like i shared with my SM, so many blood, tears, sweat hidden btwn those 4 walls of TV. have learnt a lot definitely. and it's time to move on.
am nervous to start off with new career, new company in July. sth similar but not the same. new ofc now in GTower. so kena wake up much earlier. but hey.. dunno why, this morning, evethough i'm not working, i woke up more willingly and easily compared to other previous working days... hmmm ;) i think i know why.
anyway it was good farewell yesterday. actually the farewell start the day before even. dok sob sob here n there. the day before tu i pass around to key staffs thank you note. then my big boss panggil masuk bilik beri kata2 pujian, semangat suma sampai i xleh tahan. mmg berair mata nyer lar. n i baru nak mintak recommedation letter, tgk2 dah siap pun.. sebak lagi ooo....
pastu semlm, dari pagi ke ptg, sambil2 chase after last clients, sempat lagi sebak2, sendoff farewell email, ramai gak client replied.. pastu my key client called. i really like this guy a lot, professionally lar. he's big guy in one of ict glc.
btw got some pressies for farewell, of coz sum books... they all know i'm book addicts. hahaha then dapat teddy bears n pearl bracelet. so touched. then i cakap kat dorg oh.. masa bday tak dapat hadia haa.. masa resign dapat.. ni nak kena resign every month ni... haha
am enjoying my morning with my playlist.nak kemas2 all the official letters, study bit, then gotta balik temerloh afternoon.
wish me n pray for me for my new venture friends. hope this new chapter bring me new blessings. aamiiin.
Friday, February 18, 2011
Posted at 10:57 pm by
chomel
Permalink
Thursday, February 17, 2011
on my way back from office today, dok menengok bulan siang mengambang bulat... indahnya ciptaan Allah.. subhanallah
just wanna share this song from walter meego - in my dreams
10:43 PM
In my dreams /
I can fly /
I can swim
in the sky /
And move like I'm dancing/
...
on the air/
to the music
everywhere /
Because you love me /
Yes, you love me /

In my dreams /
there's a place /
I know somewhere
far away /
I can feel it /
when you're with me /
I can taste it /
when you kiss me /
Because you love me /
Yes, you love me

/ In my dreams (4x) /

Because you love me /
Yes, you love me /

In my dreams (12x)
Posted at 10:45 pm by
chomel
Permalink
Thursday, January 27, 2011
i said
'the opposite of love is not hate, it's indifference. if there's hate, there's still connection.. when the 'don't care' kicks in.. then you know it's a confirmed closure'
Posted at 11:28 pm by
chomel
Permalink